The words came from Maya Angelou in the film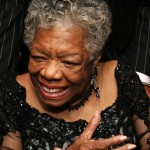 JUMP AT THE SUN as she described the "sweet language" or la langue doux, an Africanism that has found its way into our own language. Angelou heard it in the South.
I found myself wondering why Zora never went to Africa.
PBS viewer David Hardy, a software design engineer from Idaho, wanted to know more about  la langue doux (spelling based on Angelou's spoken words).  So he did some research and came up with these interesting comments on his blog.