Who was the coolest of the cool, long before it was cool?  In 1933 an unknown writer by the name of Zora Neale Hurston became the very first documented writer to use the world "cool" to imply hip-ness.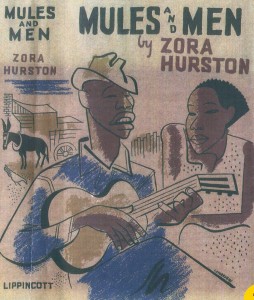 In her short story The Gilded Six Bits written for Story Magazine (1933), the conversation between two poor but devoted lovers turns to the local town big-shot who not only has a mouth full of gold teeth but also money in the bank: "What make it so cool, he got money 'cumulated."  Then in 1934 in Jonah's Gourd Vine, Zora keeps her "cool" going as she describes a man as not only a good guitar picker but also good looking ("What make it so cool, he de' bes' lookin').  Then again in 1935, as scholar Robert Farris Thompson notes in my film JUMP AT THE SUN, a man flirting with his girlfriend dishes up some cool when he tells her he'll be making her breakfast in the morning: "Whut make it so cool, ah'd fix you some, and set it on de back of de cook-stove so you could git it when yo' wake up."
As for that Beat Generation, it wasn't until 1948 that "cool" was next found in a New Yorker magazine quote about jazz.