Teachers in the Bronx a couple of weeks ago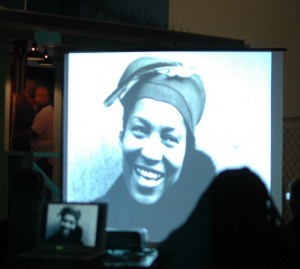 pondered the life of Zora Neale Hurston at the Casita Maria Educational Center through a screening of Jump at the Sun, my feature film about Hurston's life. There they discussed how to use Zora's books as a way to reach their multicultural students in this strongly Latin and African-American community and help them to read and write English.
On Saturday (Nov. 20), JUMP AT THE SUN will be screened at the annual National Council of Teachers of English convention at the Disney Coronado Resort in Lake Buena Vista. This is almost their 100th meeting, as the very first meeting of the NCTE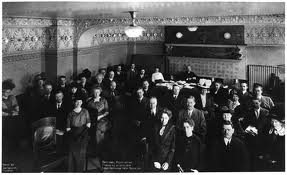 was held on December 2, 1911, in Chicago where 65 educators attended to discuss the role of English on college entrance exams.
With more than 1000 teachers expected to attend, and perhaps as many at a sister conference of the National Writing Project at Disney's Contemporary Resort, one has to wonder who's minding the classroom and teaching our children English.
English was the language of our British colonizers, and is the official language of many countries colonized by the Brits. In Pakistan, for instance, where there are dozens of indigenous languages by just as many tribes, the official language is English. All official documents, all official business is in English.
Reading early American writers – Emerson, Thoreau – one gets the impression these writers liked the writing and enjoyed hearing ye olde English – the words, the pronunciations. And why not? It was the language of their ancestors.
That's why it was important that Zora Neale Hurston (the first writer to use the word "cool") and her school of writers came along and wrote stories that included the voices of other Americans, those who had never had the benefit of education, former slaves for whom learning to read and write had been forbidden. It was only by learning to read and write English herself that smart and gifted Zora was able to give a voice to the voiceless. The contributions have embellished our English language, making it much more American today than British.
The current twist on teaching English today embraces storytelling by school children whose topics are more likely to include racial or class conflicts, or parents returning from Afghanistan. As the teachers ponder ways to keep children reading and writing amid a huge sea of visual storytelling that includes television, movies, computers, video games, Zora's old ideas seem even more relevant today.